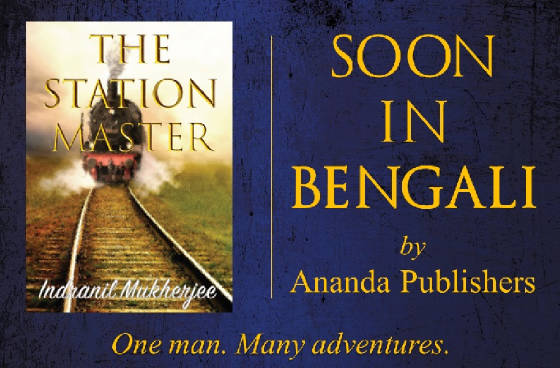 My book, The Station Master, is soon going to be available worldwide in Bengali! Ananda Publishers, the biggest publishers of Bengali literature in India, has picked up the book for this purpose. It couldn't be a happier moment for me. While the launch date is yet not known, the translation work is progressing apace and it should be around the end of this year that it comes out.
The manner in which this enhances reach is perhaps understandable, and like I hear, which Bengali--indeed, Indian--doesn't like a train-related tale told well!

Those crisp ten stories are poised to acquire a new romance in the language of romance, Bengali...
My ambition is to also get a few other translation done... soon. Hindi is obvious and why not Tamil, Telugu, Kannada, Malayalam, or Gujarati, Marathi, Punjabi, and so on? Surely, an author can dream! The more readers read of this intrepid but humane Indian Railways official, the better I daresay for all such officials... for the reader will know of the conditions they work in, the challenges they deal with, the tragedy and the drama that happen so quietly, so hidden from the eyes of the average train passenger. And all that they do and need to do, to keep the wheels in motion, far oftener smoothly than not.
Do read, and spread the word about it.
Till the next time, with more news and updates... cheerio!